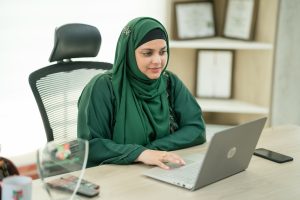 Welcome to Canadian Maple International School
Assalam Alaikum! I extend a warm welcome to the academic year 2022-2023 to all our patrons, parents, students, and teachers alike. CMIS is a place of positive growth, support and understanding.
Let me as the principal, give you a brief history of the school. CMIS was established in January 2017 with a mission to nurture the youth of today. At CMIS personality development takes place through child- centered education that is optimized through an emphasis on overall growth. CMIS empowers its students to achieve their full potential physically, socially, spiritually and morally. We strive and aim to build a learning community that raises confident and collaborative learners.
Alongside we ensure that the CMIS family is engaged productively in numerous and varied extracurricular activities such as sports, robotics, cooking and painting classes, Language clubs, community service and others throughout the year.
Our teachers are regularly trained to handle and incorporate modern-day methods/ needs of the education system.
Our parents are encouraged to participate and enjoy every step of their child's journey into the world of education. Regular contact and communication is welcome. We believe that maximum impact can be achieved only when parents collaborate with the school.
Our vision is to facilitate learning such as to raise a generation of pure-hearted talented individuals
whose care (is not limited to oneself) but encircles and touches the entire community.
Regards,
Humaira Salmin
"Dialogue in Islamic Education" from IELC, Faculty of Education at the University of Cambridge under Dr. Farah Ahmed
"The Fundamentals of Educational Dialogue" from CEDIR, Faculty of Education at the University of Cambridge under Dr. Farah Ahmed and Dr. Meaghan Brugha
"Teaching Phonics in Early Childhood" from the Queensland University of Technology in Australia under Dr. Stacey Campbell
B.Sc in Electrical and Electronics Engineering (EEE), Sum Cum Laude Winner, AIUB
M.Sc in Masters in Telecommunications Engineering (MTEL), Sum Cum Laude Winner, AIUB
Design and Implementation of an Electric Wheel-Chair to Economize it with Respect to Bangladesh.
Volume 5, Issue 2, International Journal of Multidisciplinary Sciences and Engineering (IJMSE)