When you choose CMIS, you will be confident that your child can achieve our shared objective of becoming global citizens who are mindful of their responsibilities in this life and the afterlife while still leading a good life as they adapt their religious traditions to everyday life.
Our vision is to facilitate learning, such as to raise a generation of pure-hearted talented individuals whose care (is not limited to oneself) but encircles and touches the entire community.
Canadian Maple International School offers a safe and advanced learning environment within a four-story building (projected plan 9 storied building). While designing our campus the main focus was given to ensure that children got a Green Campus. The school is under CCTV surveillance and robust safety measures.  The school offers State of the Art facilities to make learning achievable.  IT-enabled facilities including wi-fi connectivity enhance learning. The campus features an open field for events and outdoor activities. Well-equipped science and computer laboratories support hands-on learning. The dedicated art room sparks creativity, multipurpose areas allow diverse opportunities for lessons and play; and a professional counseling team supports students' needs. Upon completion, the campus will house its rooftop swimming pool and auditorium.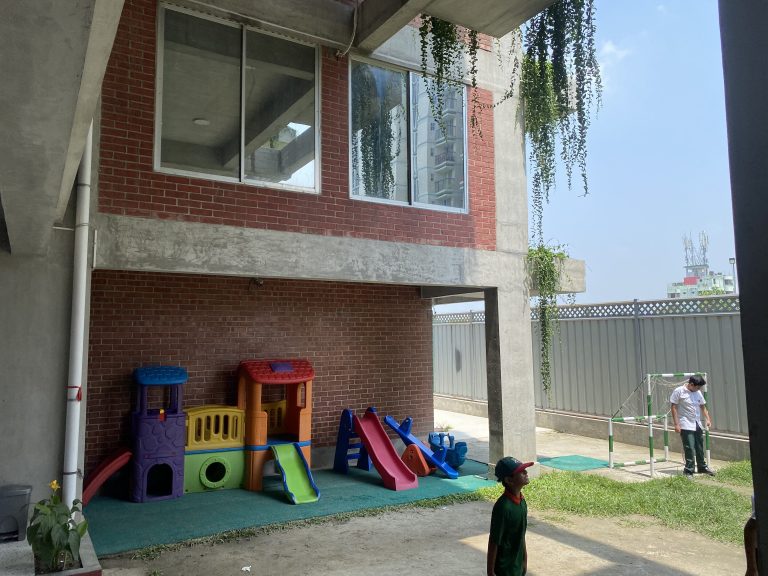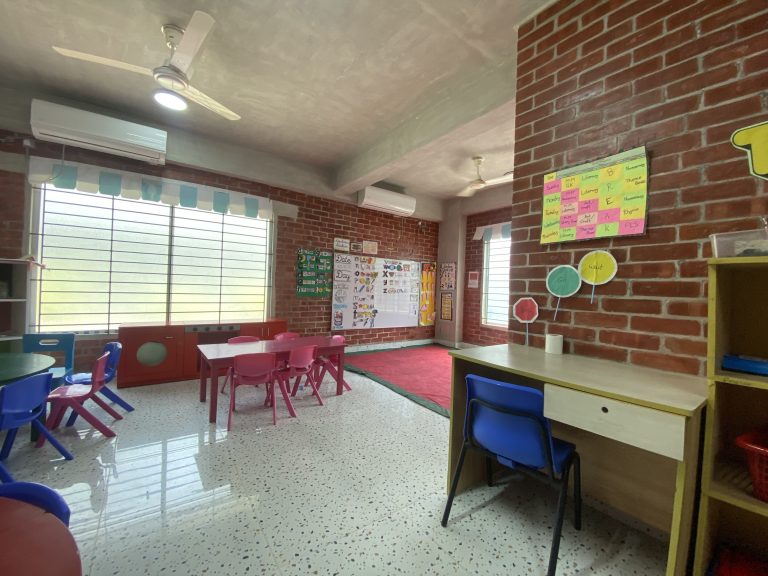 Canadian Maple International School provides spacious and well-ventilated classrooms with natural light, fostering an ideal learning environment. Each classroom is equipped with audio-visual aids, display boards, student shelves, and age-appropriate furniture. Additionally, the school features Special Education Centers in every classroom, equipped with various tools and resources to support students with special learning needs. Special educators collaborate with teachers to identify students requiring additional support and devise Individual Education Plans (IEPs) to integrate them into the mainstream learning environment.
Canadian Maple International School (CMIS) and iAmMotherly signed an MoU to introduce the SEL Lab at CMIS. This collaboration aims to enhance social and emotional learning opportunities for students. The signing included principals and key CMIS staff. CMIS prioritizes holistic growth and development. The SEL Lab by iAmMotherly provides training and content for teachers to foster emotional intelligence and social skills. This partnership strengthens CMIS's commitment to a well-rounded education.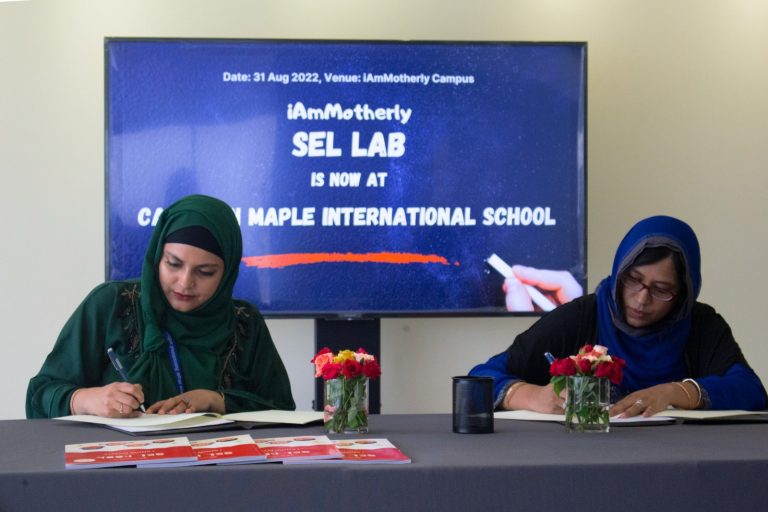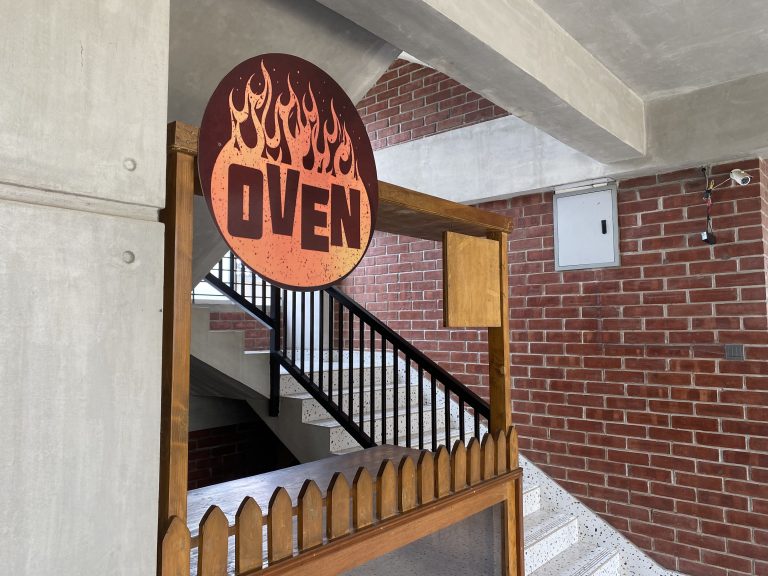 Our bright and well-ventilated cafeteria at Canadian Maple International School offers a hygienic space for students. It serves healthy and nutritious snacks and meals prepared by the renowned restaurant Oven. Oven, located in Banani and Dhanmondi, ensures quality food for our students.
Our school provides well-maintained buses with necessary safety features like seat belts and communication facilities. The bus crew, including bus mothers, undergo regular training programs on road safety, safe driving, student safety, first aid and more. We prioritize the health, hygiene and punctuality of our students during transportation.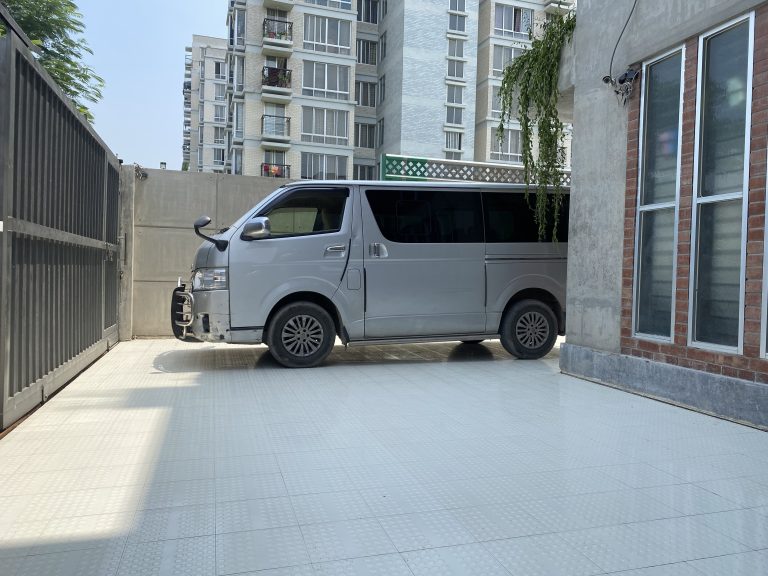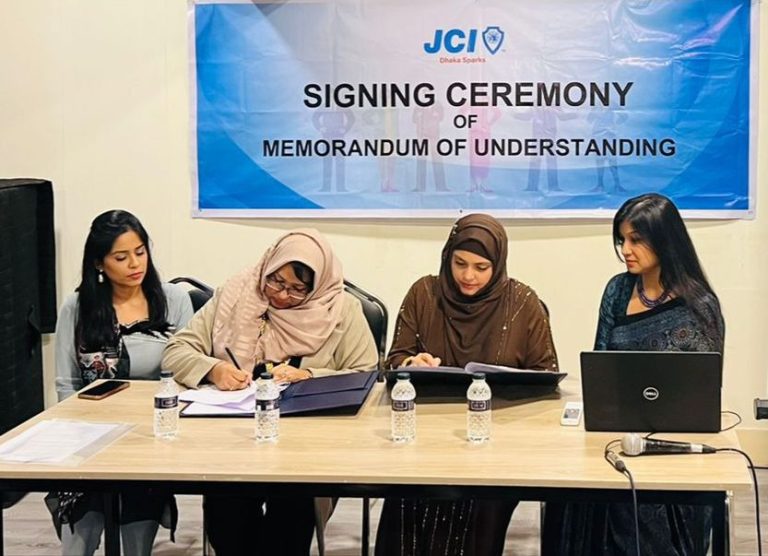 CMIS and JCI Dhaka Sparks have partnered for "Beautiful Minds," a venture to assist children and empower teachers in handling learning difficulties. The MOU was signed by CMIS Principal Humaira Salmin and JCI Founder Shahmina Isha Mannan. Attendees included CMIS Vice Principal, Head of Academics, JCI Director, and a representative.